Professional Website Management and SEO Services
We are here to help with your entire online world
We provide fully responsive (mobile-friendly) website design & development, content management systems (e.g. WordPress), complete web management, excellent hosting, and security, effective SEO and creative social media marketing.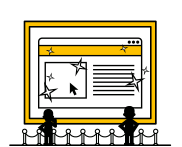 New website design and build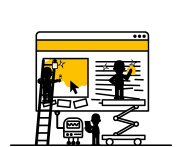 Web management, improvements and updates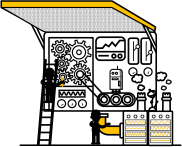 Domains, hosting and website support
Search Engine Optimization
You have got your online presence up and running but you find that nobody is really visiting your website. Why is that? It's because just making your website live is not enough, you need to improve its visibility amongst your target audience.
We offer on page and off page optimization services to help your website attract organic search traffic from Google, Yahoo, and Bing. Our SEO services will ensure a high-performance web presence that leads to better business growth.
E-commerce Store Migration
Migrating your Ecommerce store to another platform becomes a necessity if your existing site isn't performing up to expectations or it needs to be redesigned and the features you need are not available on the current platform.
In both cases, you will need to take the help of Realmind Technology who has exhaustive experience in E-commerce migration and is able to guarantee seamless migration.
Website Maintenance and Support
You don't want your website to give up on you when you most need it. Imagine what would happen if your e-commerce site is down for two days? It will be a tremendous loss of revenue.
This is where our web maintenance and support services will come in to help you out. Confirming to a rapid response time and seamless support, we ensure that your website is up and running quickly.
Website Re-engineering
We offer website re-engineering services to clients who want their existing web applications reimagined, redesigned and reconfigured to meet the changing needs of their business.
We re-engineer yesterday's application to ensure they satisfy all present and future needs of the clients. Mobile-focused responsive website designing is our expertise.
The machine can look scary, but we've got it all under control!
We build websites to meet demands of your business – elegant, fast, reliable and easy-to-use.
Need something more technical to help run your business more efficiently? We'd love to do that too!